All of our accounts are tailored to ensure you get the most from your money, allowing you to use them across any type of aircraft, flying anywhere in the world, with no expiry dates.

Empyrean Account Comparison Table
EUR Empyrean Account Comparison Table
*Capped Hourly + card currently only available in selected markets.
Capped rate guaranteed on anything smaller than, and including, your initial chosen category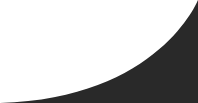 Whether you want market rates or capped rates, you won't ever pay over the odds for a flight, and your money is held in a separate, third-party bank account, providing assurance that your investment is 100% safe.
CONTACT US